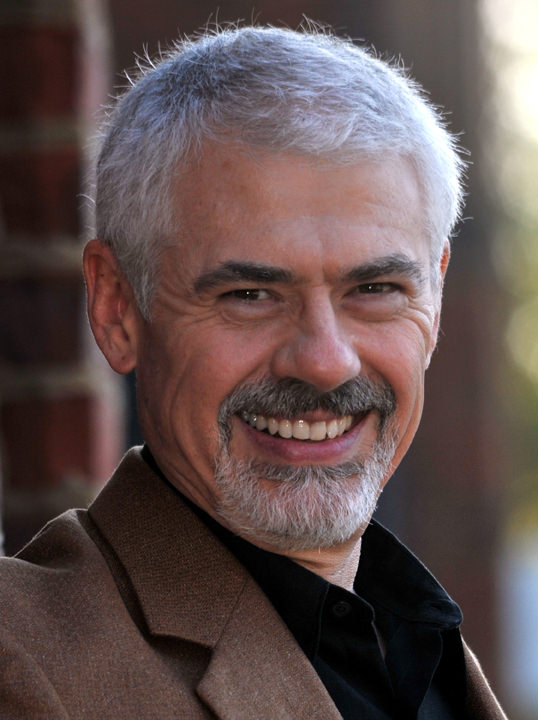 I am a full-time, professional voice talent with representation through Carol Rathe, Josh Miller and Tia Marlier of Go Voices, Denver (exclusive Colorado representation), Rick Estimond of The People Store in Atlanta, Richard Hutchison of RSH Management in Atlanta, Mark Lipsky of The Radio Agency in Philadelphia, and through Shane Cormier of Idiom Worldwide Talent in Los Angeles.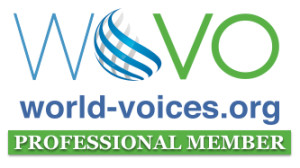 I am a professional member of the World-Voices Organization, an international association of voice actors whose members have been meticulously vetted as professional voice actors, and am listed with several online voice casting services. I also work on a direct, independent basis with personal clients.
I began my career as a voice talent while I was in high school as a weekend disk jockey. With few breaks, I have been performing voice talent for over forty years.
Between then and now, I have been a radio and television announcer, newscaster, television host, HGTV program host, on-camera corporate spokesperson, both a stage and motion picture actor in principal roles, promotions director, production manager, ad agency account executive, and award-winning copywriter, producer and director.
While I will consider virtually any voice project–except those that foster waste or destruction of the natural environment or diminish the human spirit–I especially enjoy focusing my talents on the telling of meaningful stories relating to my personal areas of interest:
● Sustainable Products and Services
● Wilderness Preservation and Environmental Conservation
● Experiential Outdoor Education
● Adventure and Expeditionary Travel
● Cultural, Environmental and Historical Documentation
● Human Services
● Community Development
● Personal Awareness and Self-Exploration
● Conscious Capitalism
If  you like what you see, hear or read, I welcome voice over and narrative projects, as well as challenging photojournalism commissions and marketing assignments. If you'd like to discuss a project, please contact one of my agents–Carol Rathe, Josh Miller or Tia Marlier at Go Voices in Denver, Rick Estimond of The People Store in Atlanta, Richard Hutchison at RSH Management in Atlanta, Mark Lipsky at The Radio Agency in Philadelphia or Shane Cormier at Idiom Worldwide in Los Angeles. I can also be reached via email or phone.
Full contact information appears on my Contact page.
---
In addition to being a voice actor, I also serve in the following capacities:
● Published Outdoor Photographer and Freelance Writer of clear and compelling narratives.

● Award-Winning Copywriter, Producer and Director with hands-on experience in driving brand strategy across multiple channels with message consistency.

● Marketing Strategist employing uncommon experience, perspective and ethics to deliver breakthrough insights, strategic direction, and creative solutions.