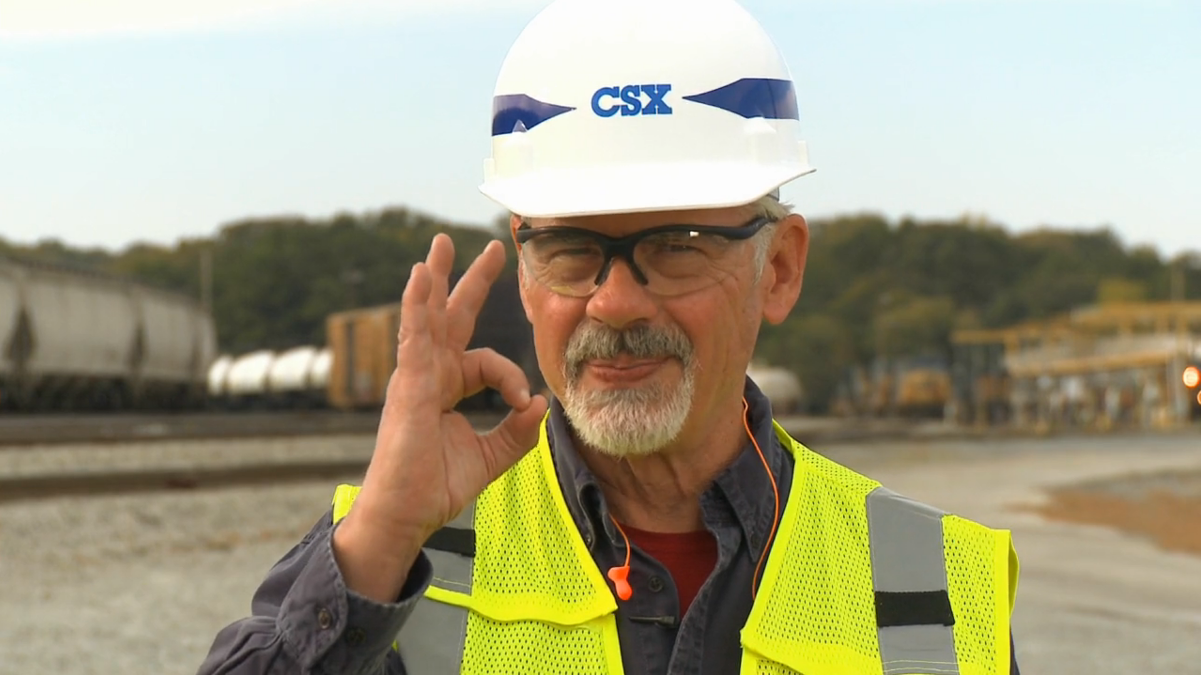 This is a rough cut of the closing segment to a training video for law enforcement response to railway incidents. The video is being produced by PRC Digital Media of Jacksonville, Florida. As a rough cut, the audio has not yet been "normalized" and the level does vary a bit from scene to scene.
This essentially continuous on-camera segment reveals how comfortable I am when working on location without the use of a teleprompter. It also shows how a guy who never worked on the railroad can comfortably and convincingly speak on behalf of a client like CSX.
The on-camera and voice over segments total approximately one hour in duration and were recorded in a day and a half.